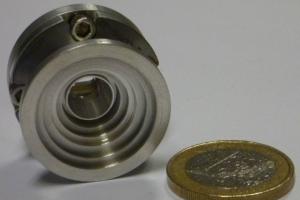 CATR feed horns, Anteral

Space applications.
Anechoic chamber applications.
From DC to 100GHz.
Reduced weight and volume.
Optimized electrical performance.
Description:
For space applications, or when the size and weight of the horns are critical, Anteral offers custom CATR solutions with size reductions between 30% and 50% when compared to conventional designs. Proprietary design techniques allow for size and mass reductions while maintaining an optimal electrical performance.